Virindi Sense
From VirindiPlugins
A simple 6th Sense style plugin. The idea is to provide a way to find and list landscape spawns. Virindi Sense is part of the Virindi Plugin Bundle.
Detected
Item matching the list on the setup tab will appear here when detected.
You will also receive confirmation in green text of an Item matching being detected.
[VS] Matching item detected: <Name>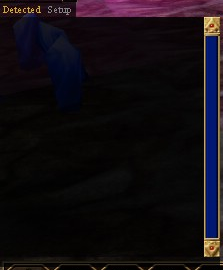 Setup
Item to look for / match.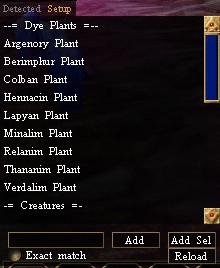 Add: Add item name typed in the box to the left.
Add Sel: Click on item to add, use this to add to the list.
Exact Match: Check this to make it match only the name entered in the box. (I.e. Black Coral Golem as opposed to just Black Coral)
Reload: Reload list from saved file. (Located at C:\Users\<UserName>\Documents\Decal Plugins\Virindi Sense\patterns.txt By default)